CEND Investigator Britt Glaunsinger uncovers how viruses interact with – and steal from – their hosts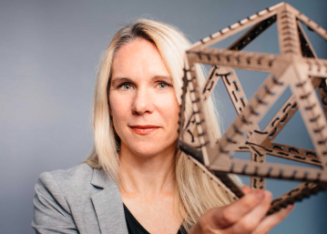 CEND Investigator Britt Glausinger, a virologist in the Department of Plant and Microbial Biology, and her team study the tactics that gammaherpesviruses use to manipulate gene expression in host cells during infection. Learn more about her work and findings in BREAKTHROUGHS: The Magazine of the College of Natural Resources.
Featured image taken by Elena Zhukova for Breakthroughs Magazine article "Molecular Mimicry", link to full article above.