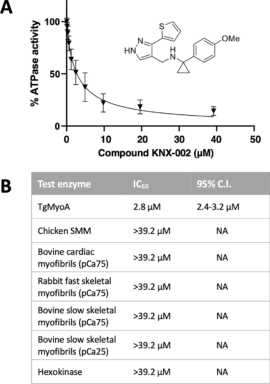 Toxoplasmosis can be a severe disease in humans, caused by an apicomplexan parasite.
Together with longtime collaborator Prof. Gary Ward at the University of Vermont, we identified new chemical matter to inhibit an unusual and highly conserved Myosin in Toxoplasma gondii. There are no human homologs, making this a highly selective target with the potential of a good therapeutic index.
Compounds show exquisite selectivity when compared to human myosins (see table).
We report the first inhibitors against that target and were able to show reduced infection progression in a mouse model.
CEND is pleased to announce new funding opportunities for new-to-TB investigators via the UCSF-UCB Tuberculosis Research Advancement Center (UCTRAC).
UCTRAC will provide research resources and infrastructure to foster, elevate and support TB research and provide exceptional mentorship and training to New Investigators and established investigators new-to-TB. Administrative, Developmental, Clinical and Basic Science Cores will offer operations, facilities, services, resources, pilot awards and mentoring opportunities to achieve the goals of the program.
Learn more.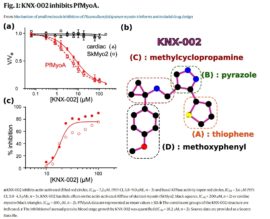 Malaria results in more than 500,000 deaths per year and the causative Plasmodium parasites continue to develop resistance to all known agents, including different antimalarial combinations.
Our Malaria paper - drug discovery against a novel target, an unusual myosin present only in apicomplexan parasites - got published in Nature communications!
This was a long term collaboration with Anne Houdusse and Kathleen Trybus, who did an amazing job with the mechanistical characterization / cocrystal analysis, revealing a new binding mode that hasn't been described before, immobilizing the detached myosin in a post-rigor state.
The Bay Area Virus Network (BayViro) was launched in 2012 by the Henry Wheeler Center for Emerging and Neglected Diseases (CEND) at UC Berkeley. BayViro represents a constellation of scientists, engineers, and clinician researchers in the San Francisco Bay Area who are working to understand, prevent, and control human and animal viral infections. It is a platform for connecting investigators at universities, biotechnology and pharmaceutical companies, and research institutes throughout the region. The SF Bay Area offers a unique ecology for virus research, with its long tradition of innovation. Our diverse community of investigators is led by distinguished scientists like Jay Levy at UCSF, who co-discovered the AIDS virus in 1983, and Edward Penhoet at UC Berkeley, who discovered the Hepatitis C virus and went on to found Chiron (which developed the first vaccine against Hepatitis B).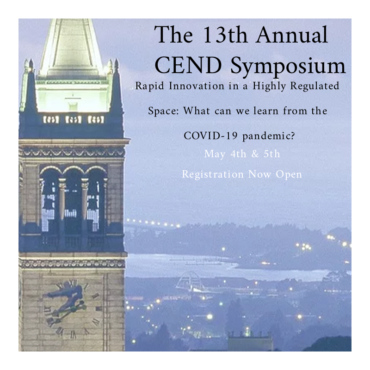 The COVID-19 pandemic has brought the need for better integration of science and policy in a sharp focus. The 13th Annual CEND Symposium "Rapid innovation in a highly regulated space - what can we learn from COVID-19 for pandemic preparedness?" aimed to provide a forum for interdisciplinary thought exchange and development of ideas about how to best harness academic innovation and reserve capacity, and how to develop regulatory frameworks in times of crisis.
This two-day conference featured lectures from thought leaders in drug development, health policy, and other relevant fields, as well as workshops to develop tangible ideas for publication in a conference report.
Videos from the 13th Annual CEND Symposium are available on
CEND's Youtube channel
.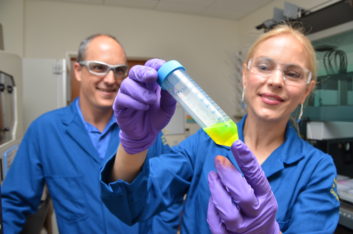 Read more +
16 March 2020 By cend in COVID_19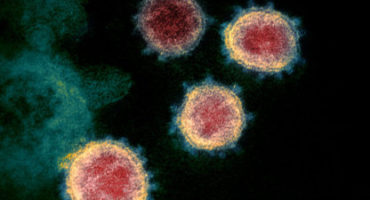 Read more +
16 March 2020 By cend in COVID_19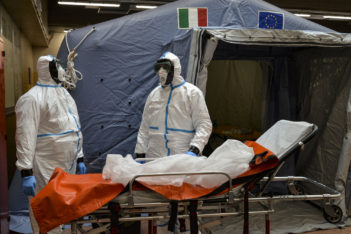 Read more +
31 January 2020 By cend in COVID_19
FEATURED VIDEO: CEND investigator Dr. Wayne Getz "The Great COVID-19 Pandemic: A Disease Ecologist's Point of View"
Support catalytic COVID-19 research and other pressing global health priorities by donating to CEND.
For information on donating CMAP machines/ventilators, please visit the Ventilator SOS website.