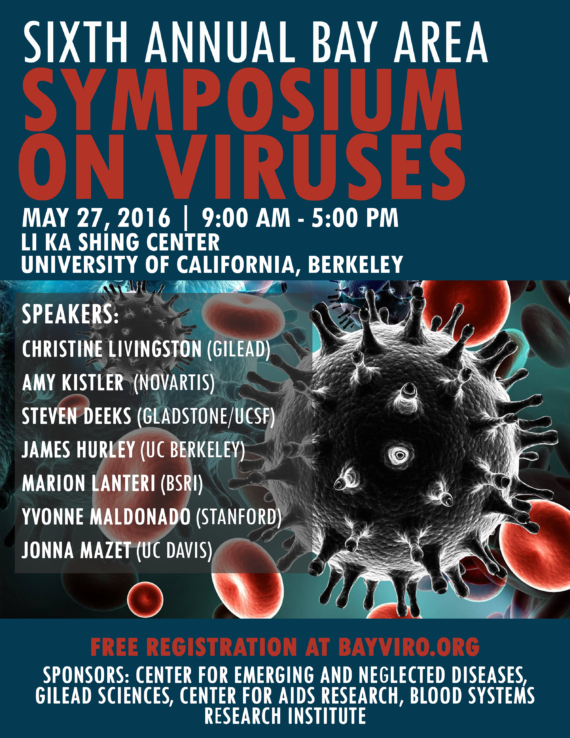 Sixth Annual Bay Area Symposium on Viruses - MAY 2016
The Bay Area Symposium on Viruses is an annual one-day conference that aims to strengthen interactions among Bay Area scientists and clinicians who share a strong interest in virology. The symposium features presentations by leading Bay Area scientists, roundtable discussions, a poster session, and opportunities for networking.
Registration is required. For additional information including directions and the symposium program, please visit http://bayviro.org/symposium.