BayViro Network
The Bay Area Virus Network (bayviro.org) represents a constellation of scientists, engineers, and clinician researchers in the San Francisco Bay Area who are working to understand, prevent, and control human and animal viral infections. It is a platform for connecting investigators at universities, biotechnology and pharmaceutical companies, and research institutes throughout the region. Bayviro.org was launched in 2012 by CEND at UC Berkeley, and CEND continues to serve as an administrative home for the network.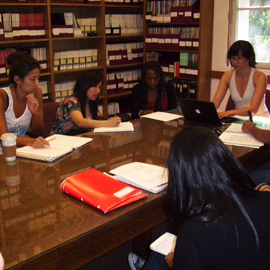 UC Berkeley Minority Health/Global Health MHIRT Program
The UC Berkeley Minority Health/Global Health NIH MHIRT program funds international summer research experiences for qualified Berkeley students. The program provides training in infectious disease research, with a focus on diseases that disproportionately affect people in developing countries.
Program Principal Investigator: Art Reingold, MD Professor, School of Public Health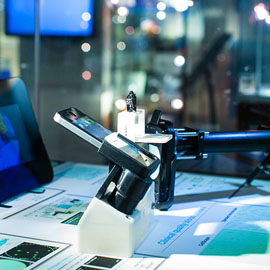 Global Health Diagnostics (GHDx) Initiative
The Global Health Diagnostics Initiative (GHDx) at UC Berkeley addresses the need for appropriate, low-cost diagnostic technologies to improve health in low- and middle-income countries. The group is a subgroup within the broader student Point-of-Care Diagnostics interest group and receives funding from the UC Berkeley Institute for International Studies (IIS).