UC Berkeley Discovery Leads to Malaria Drug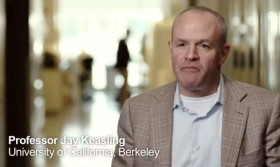 Twelve years after a breakthrough at UC Berkeley, a discovery from the laboratory of Dr. Jay Keasling will finally be reaching those in need. On April 11, 2013, Sanofi launched production of semi-synthetic artemisinin, a key ingredient in the current gold standard for malaria treatment.
Read the full story at the UC Berkeley News Center.