AIMS Awards – Deadline April 29, 2019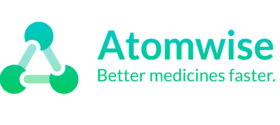 Artificial Intelligence Molecular Screen (AIMS) Awards program by Atomwise for academic researchers seeking novel compounds to treat disease.
The goal of AIMS program is to broaden the pool of scientists involved in the discovery of small molecules for the treatment and investigation of human diseases. To advance this goal, Atomwise seeks proposals from innovative university scientists to receive 72 potential medicines, generated specifically for their research by artificial intelligence. This Artificial Intelligence Molecular Screen (AIMS) program is designed to dramatically accelerate the race towards life-saving drugs by analyzing millions of compounds for each disease. Contributing AI technology and delivering physical molecules to labs across the world, the program is the first of its kind.
Awardees will receive:
Customized small molecule virtual screen using AtomNet™ technology
72 small molecules predicted to bind to a specific target protein – ordered (QC verified by mass spectrophotometry, resuspended and diluted to a convenient concentration, aliquoted into microtiter plates, and delivered at no cost to the researcher)
Support from Atomwise's medicinal chemists and computational biologists
Additional small molecules and support if criteria are met.
Deadline to apply is April 29th, 2019! Recipients will be announced June 2019