Assistant, Associate or Full Professor (University of South Florida, College of Medicine)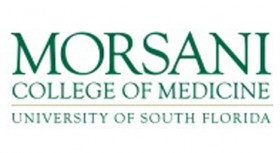 University of South Florida – College of Medicine
Division of Infectious Disease and College of Public Health
Department of Global Health
Assistant, Associate or Full Professor
Infectious Disease and Global Health at the University of South Florida are recruiting for a tenure or tenure earning faculty position.  We welcome applicants in the areas of eukaryotic pathogens, vector borne diseases and emerging infectious diseases.  Applicants with a successful research track record and ongoing extramural funding are required.  The successful applicant will join an active and well-funded group of faculty in Global Health working in the areas of tropical diseases and arboviral infections.  The position will include laboratory space in a state of the art research building, with an ABSL2, insectary, and select agent certified BSL3 and ABSL3 facilities.
The University of South Florida is a state institution located in Tampa, Florida. It is one of the 10 largest institutions in the United States.  USF Health offers comprehensive programs in public health, medicine, pharmacy, physical therapy, nursing, allied health sciences. USF offers opportunities for collaboration and research with institutions in Africa, Asia, Latin America and the Caribbean.  The Tampa Bay area is a dynamic and growing metropolitan area of almost three million residents that offers a wide range of cultural, artistic, athletic, and recreational activities, excellent public schools, close proximity to the Gulf of Mexico beaches and an affordable cost of living.
The Morsani College of Medicine offers the MD, PhD, MS, MD/PhD and other dual degrees.  The Division of Infectious Disease and International Medicine is one of 16 subspecialties in the Department of Internal Medicine within the College of Medicine. The Department of Global Health within the College of Public Health is a growing Department with strong commitment to teaching and interdisciplinary research.  The College of Public Health offers BSPH, MPH, MSPH and PhD degrees in Global Communicable Disease, an MPH and a DrPH in Global Health Practice and online MPH concentrations in Global Disaster Management and Humanitarian Relief and Infection Control.
Positions Offered: Assistant, Associate or Full Professor in Internal Medicine, Division of Infectious Disease and International Medicine, with a joint appointment in Global Health, tenured or tenure-earning appointment. 
Minimum qualifications: Doctoral/terminal degree (e.g. PhD, MD, or MD/PhD).  Experience in and enthusiasm for mentoring graduate students and a record of accomplishment in scholarly research, including ongoing independent extramural research funding (preferably from the National Institutes of Health) and lead-authored peer-reviewed publications are necessary.
Responsibilities: Research, teaching and mentoring graduate students and postdoctoral fellows and clinical research fellows. Clinical care responsibilities will be dependent on the candidate's expertise. Service on doctoral committees, and leadership in University, professional and community activities are also expected.
Salary & Benefits:  Nationally competitive salary with excellent benefits.
Closing Date: Positions will remain open until filled. Review of applications will begin upon receipt.
To Apply: Applicants should submit a current curriculum vitae (CV) that includes recent funded research and scholarly activity, teaching experience, a list of course descriptions, and a cover letter that discusses qualifications, current research interests and reasons for interest in the position. A list of five references will be required.  Please send the required materials to Thomas R. Unnasch, Chair, Department of Global Health (tunnasch@health.usf.edu).