ABOUT
Emerging and neglected diseases are a group of debilitating and often deadly infections. As a group, these diseases are poorly understood and generally lack effective tools for prevention, control, and treatment. CEND Annual Symposium aims to strengthen connections between San Francisco Bay Area scientists working on infectious diseases of global health importance and the broader global health research, product development, and advocacy communities. The symposium features a dynamic list of invited speakers from around the world, including scientists from developing countries. Each year the event attracts over 400 registrants. Participants include academic researchers from UC Berkeley, UCSF, Stanford, UC Davis as well as representatives from local biotechnology and pharmaceutical companies and global health nonprofits.
UPCOMING SYMPOSIUM
Stay tuned for more details about the 14th Annual CEND Symposium!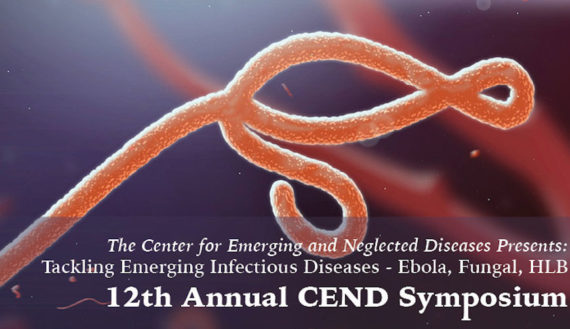 THE 12TH ANNUAL CEND SYMPOSIUM
The focus of the 12th Annual Symposium is: 
Tackling Emerging Infectious Diseases - Ebola, Fungal, HLB.
Friday, January 10, 2020 | 08:50 AM to 6:30 PM | Doors open at 8:00 AM | UC Berkeley, 
Li Ka Shing Center Auditorium
, Room 245.
Breakfast will be served 8:00 AM to 8:50 AM. Coffee will be served throughout the day and lunch will be provided. Following the speakers, a networking reception and poster session will be from 05:40 PM to 06:30 PM.
Speaker list:
The 11th Annual CEND Symposium took place on Friday, January 11, 2019
"Molecular Diagnostics, Antibiotic Resistance, and Helminthic Diseases" The 11th annual CEND symposium addressed three core themes: Molecular Diagnostics, Antibiotic Resistance, and Helminthic Diseases. During each of the three sessions, three speakers presented scientific research projects, product development, and policy. Topic-specific panels at the end of the session allowed the audience to pose questions to all three of the speakers at once.
For a recap of the 11th Annual Symposium, please follow this link.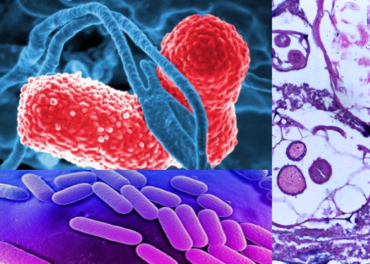 CLICK HERE to view the program for the 2018 symposia
Volunteer!
Volunteers are always needed and appreciated! There are volunteer opportunities ranging from photography, writing, or simple set up/clean up. If you're interested in being a volunteer for this event, please email Isabelle at i.m.charles@berkeley.edu